Overview
Annapurna Base Camp Trekking- 09 Days
Come and experience serene mountains, the Himalayan landscapes of the Annapurna Range. Annapurna Base Camp Trek, one of the most popular treks globally, takes you on your life journey, passing through mesmerizing glaciers. You will rest on a bank of appealing rivers, cross mountains, bathe in natural hot springs, and indulge yourself overlooking these trek renders. The maximum altitude of this trek is 4147m, and you can trek here with a different itinerary, and Raconteur Adventure has 09 Days Annapurna Base Camp Package Itinerary.
Annapurna Base Camp Trekking is all awe-inspiring. The sunrise over Annapurna range from Poon Hill is all worth it. And, you will also be encountering rich Sherpa culture carrying a proud heritage of mountain people. The terrain, diverse culture of natives and wildlife in the woods are not missed in this most acceptable trekking route. Besides the mind-boggling view of the Annapurna range, Mt. Macchapucchare (Fish Tail), Dhaulagiri and Mt. Hiunchuli are there in front of your eyes to lure you more. The world's most prominent mountains with a front drop of beautiful blooming rhododendron spread across acres of forest land take the cake as the most beautiful trek route in the world.
Accommodation, Meals & Amenities.
Throughout this trek, the tea house serves your accommodation and catering needs. You will see that hospitality needs no language. Dal, Bhat, Tarkari is everywhere and should be the ideal food choice for refilling your nutritional needs. And these tea house expects you to eat food in the same place where you are spending the night. Tea house owners depend upon food rather than room sales. Up you go, food becomes expensive, and the room goes comparatively cheaper. Accommodation facilities are nothing fancier, and they meet your basic needs. They have nice looking rooms, a selection of menu and some offers Wi-Fi too but they can get slow as the altitude rises and some of them have hot showers too. The charging ports are limited, and you need to pay extra bucks for electricity to keep your devices charged and running.
Now, it is no time to think; tell us your date, and we, Raconteur Adventure Adventure, are ready to be the best Annapurna Base Camp Trekking companion. We have 09 days Annapurna Base Camp Package itinerary that has been designed, keeping in mind the total ascend to be done in a day and the rest required by you.
Trekking Itinerary-Overview
After arriving in Kathmandu and settling down in Kathmandu on your first day of the trek, our trek starts the very next day. On the second day of our itinerary, we will reach Pokhara by plane or vehicle. You will be assisted through check-in formalities in Pokhara and then will drive to Kimche. Then we will start the short hike to Ghandruk from Kimche. After spending a night in Ghandruk, we will begin trekking to Sinuwa from Ghadruk on the third day of the trek. We will pass through a beautiful village, Chhomrong too. On day four of the walk, we will hike to reach Deurali from Sinuwa. After hiking for 6-7 hours, we will reach Deurali crossing Bamboo, Dovan and Himalaya villages and sites.
Then on the next day, mountain Annapurna awaits. With a total hiking time of 5-6 hours, we will reach ABC from Deurali via Macchapucchre Base Camp. We will start hiking back to Bamboo on our sixth day of the trek. We will reach Jhinu from Bamboo on the seventh day of the hike. From Jhinu, we will reach Pokhara on eight days of the walk and fly/drive to Kathmandu on the last day of the trek.
Trekking Permits for Annapurna Base Camp Package
Annapurna Conservation Area Project (ACAP)

SAARC nationals : NRS 200 per person
Other nationals: NRS 2000 Per person

Trekker's Information Management System(TIMS)

NRS 2000 per person
Best Season for ABC Trek
Autumn is simply the best season for this trek as the season is dry, the sky is blue, and the temperature is acceptable. But as this season is popular, routes are crowded.
Winter, preferably December, is another popular season for this trek. But keep in mind, the weather can be too cold, and you need to pack extra equipment's. But you will get the best visibility.
Beginning from January, you might need to worry as avalanches can be seen. The most avalanche-prone area is from Deurali to Macchapucchre Base Camp.
The following season to do the trekking in spring, but be aware of an avalanche. Just watch out for local and international news regarding the topic. Spring season welcomes you with the blooming white and red rhododendron and another beautiful flower along with a beautiful view of mountains.
Yes, Annapurna Base Camp is one of the best trekking routes globally, and it is your time to set on this journey of your life with the Raconteur Adventure's Annapurna Base Camp Package.
Know more with the official government's website;
Included
Accommodation, Food, salary, insurance, equipment and medicine for all staff.
All typical Meals during the trek(Breakfast, Lunch and Dinner)
Raconteur Adventure personnel standby during emergency
Hotel and Airport pick up and drop by car, bus and van
Lodge and homestay accommodation in the mountains
Star category hotel in Kathmandu and Pokhara
Trekking Guide and Porter(on demand)
Domestic airfares(on request)
Park Fees wherever applicable
3 Cup of tea during the trek
All your trekking permits
All government taxes
Official expenses
First-aid Kit
Map
Excluded
Your expenses might include room service, internet charges, laundry, bar bills, telephone bills, etc.
Sightseeing and activities other than those mentioned
Lunch and dinner not mentioned in the itinerary
International Plane fare and taxes in the Airport
Other meals not mentioned in the itinerary
Personal trekking gear and equipment's
Travel Insurance which is mandatory
Tips and Gratitude's (expected)
VISA Fees
Checklist
Pair of comfortable trekking shoes, sandals and socks
Camera, Power Bank, Smartphone, Torch, and Whistle
Toothbrush, Sunscreen, Shampoo, Shower Gel
Towel, toilet paper, gadgets, slippers
Lightweight and fast-drying T-shirts
Lightweight waterproof jacket
Snickers and other energy bars
Backpack with 15kg capacity
Pair of easy drying trousers
Pair of waterproof trousers
Route Map of Annapurna
Cash in local currency
Hat and set of Glove
2 sets of underwear
A fleece jacket
Water Bottle
Down Jacket
Toilet Paper
Sunglasses
Raincoat
Tour Plan
01
Day 01
Arrival in Kathmandu
Day one of the itinerary includes your arrival at Kathmandu. After Checking-in and settling down in the star category hotel of Kathmandu, you can choose to spend the rest of the day on your own. Still, it is nice to go for eye and real shopping in the streets of Thamel and to Pashupatinath, a Hindu temple for observing Hindu cremation ceremony at the bank of the holy river, Bagmati. Overnight in Kathmandu.

1350m, 4,429.134 ft.

3/4/5 Star Hotel

Dinner
02
Day 02
Fly/Drive to Pokhara, Drive to Kimche from Nayapool.
We will reach Ghandruk on our second day of the trek. Our competent and professional guide will brief you on the logistics and necessities required for the walk to complete once we reach Ghandruk. On this day, after arrival at Pokhara, we will drive you to the star category hotel. After settling down at the hotel, we will go to Kimche from Pokhara via Nayapool. Ghandruk is 1.5 hours hiking from Kimche, but Ghanduk is accessible via road too. Upon reaching Ghandruk (2020m), you will be served with the captivating beauty of Annapurna III, Macchapucchre (Fish Tail), Himchuli, Annapurna South. Overnight at Lodge in Ghandruk.

1550m , 5,085.302ft.
8/9 hours

Lodge/Guesthouse

Breakfast, Lunch & Dinner
03
Day 03
Trek to Sinuwa from Ghanduk via Chhomrong
On our third of the trek, we will reach Sinuwa(2340m). The total hike to Sinuwa is 6-7 hours. The trail ascends from Ghandruk until reaching Komrong Danda. Then, the trail descends to Komrong Khola, a river. The hiking trail goes up from Komrong Khola until reaching Chhomrong. Chommrong is a big and beautiful village. We will stop for relaxation for a short time and trek to Sinuwa, and this hike is uphill. If weather favours, then Sinuwa rewards its guests with the astonishing view of mountains. Overnight at Lodge in Sinuwa.

2340m ,7,677.165ft.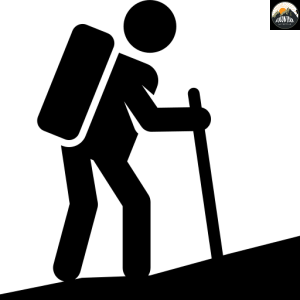 6/7 hours

Lodge/Guesthouse

Breakfast, Lunch & Dinner
04
Day 04
Sinuwa- Bamboo- Dovan-Himalayan-Deurali
Staring your morning with an excellent breakfast and mind-boggling view of mountains in Sinuwa, we will trek to reach Deurali. The hiking for this day is mostly ascending. The trail will lure you as accompanying is the rich vegetation, numerous flora and fauna. The total trek for the day is 6-7 hours. This journey to Deurali will continue passing places like Bamboo, Dovan and Himalayan. Deurali is at 3200m above sea level. Overnight and lovely meal at Deurali.

3200m ,10,498.69ft.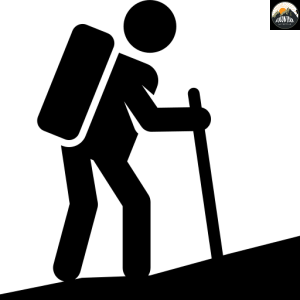 6/7 hours

Lodge/Guesthouse

Breakfast, Lunch & Dinner
05
Day 05
Deurali-Macchapucchre Base Camp- Annapurna Base Camp
The destination for the fifth day of the trek is Annapurna Base Camp, your dream destination. Hiking for 5-6 hours from Deurali will take you to ABC. From Deurali, the trail is uphill. Macchapucchre Base Camp is the connecting place of this day. So, we achieve two base camps in a single day. MBC unfolds with a nice view of Mt.Macchapucchre, Annapurna South, Himchuli, Glacier Dom, Annapurna III, Gangapurna and many others. After taking some photographs and resting in MBC, our trek will continue to Annapurna Base Camp. Annapurna Base camp talks mountains, so you are here for a treat of Mother Nature approves of the weather. Overnight at Annapurna Base Camp.

3200m , 13,549.87ft.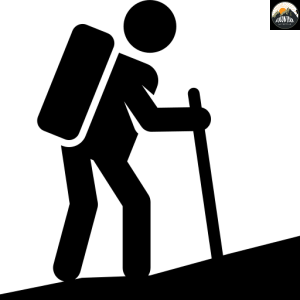 5/6 hours

Lodge/Guesthouse/Camping

Breakfast, Lunch & Dinner
06
Day 06
Annapurna Base Camp – MBC- Deurali- Himalayan- Dovan- Bamboo
Day sixth of this trek is all about the scenery that Annapurna offers to its beholders. Morning waits for you enchanting view of Annapurna I, Baraho Shikhar, Tent Peak, Annapurna South, Gandharya Chuli and Himchuli. After breakfast, we will trek to Bamboo via MBC and to Deurali, Himalayan, Dovan and Bamboo. The whole hike for the day is 6-7 hours. Overnight at Lodge in Bamboo.

2310m , 7,578.74ft.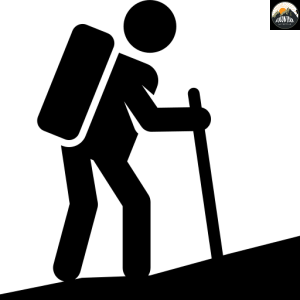 5/6 hours

Lodge/Guesthouse

Breakfast, Lunch & Dinner
07
Day 07
Bamboo- Sinuwa-Chhomrong-Jhinu
Breakfast in Bamboo at the usual time. Our trek starts from Bamboo to Jhinu, and the final destination will be Kyumi for this day 07 of the hike. We will reach Jhinu via Sinuwa and Chhomrong. Jhinu is at an altitude of 1690m above sea level. The total hiking duration is 4-5 hours for the day. The trail is uphill and sometimes downhill. In the mid-day time of this day, you will engage in a natural hot spring. Overnight at Lodge in Jhinu.

1780m ,  5,839.895ft.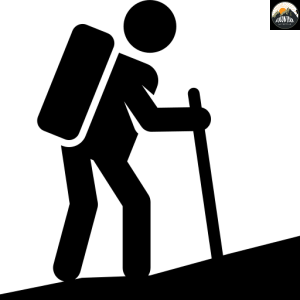 4/5 hours

Lodge/Guesthouse

Breakfast, Lunch & Dinner
08
Day 08
Jhinu – Siwai – Pokhara
On our final day of the trek, we will reach Pokhara. Our hiking commences from Jhinu to Siwai (3-4 hours hike). Then, we will welcome you to Siwai and assist you in the car to drive Pokhara. The total drive time to reach Pokhara is 03 hours. Pokhara is warm and welcoming. You can engage in sightseeing activities, stroll around Fewa lake, hit local bar and pubs or call it a day. The choice is all yours. Overnight at star category hotel in Pokhara

822m ,  2,696.85ft.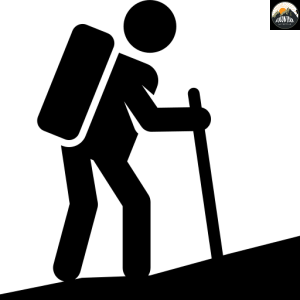 03 hours
03 hours

3/4/5 Star Hotel

Breakfast, Lunch & Dinner
09
Day 09
Pokhara exploration and fly/drive to Kathmandu
Pokhara serves different varieties. So, this last day of the trek includes Pokhara sightseeing and flying or driving back to Kathmandu late afternoon. We will host a farewell dinner once you reach Kathmandu on a different day so that you can be the raconteur.

Breakfast
06/07 hours  OR 

  30 Minutes
Tour Location
FAQs
Am I going to get altitude sickness Annapurna Base camp?
Well, the Annapurna Base camp trek is over 3500 m in elevation. There are possibilities of having altitude sickness. it usually happens at this altitude above 3500m. For this prevention, we have planned an itinerary that gives you time to acclimatize the Trail.
Is the water Annapurna Base camp safe to drink?
No, you are not allowed to drink water directly from the lake or any tap, besides you can use water purifier tablets or just boiled water.
What about the first aid and medication kits?
Yes, we give first aid at the trek, we always take the first aid kit with us.
Do I have to bring tents and mattress with me?
No, as there are Hotels and tea Houses you don't need to bring them with you.
What happens if emergency evacuation is required?
If you get into any trouble. We will be able to collect your travel insurance policies and details before your trip. we will be able to coordinate with your insurance company and provide you with the evacuation helicopter.
Where is Annapurna Base Camp located?
Annapurna Base Camp lies in the Annapurna region of Nepal, which falls north of the beautiful city of Pokhara. The trekking takes us to the north-central Gandaki part of Nepal. Annapurna region borders Kali Gandaki on the west and Marshyangdi river on the north. In your journey to ABC, you will be trekking in the heart of Annapurna Conservation Area.
How long is the Annapurna Base Camp Trek?
It can take 7-15 days to complete this trek, depending on your chosen routes. The total trek distance is 115 km, and each day, we trek for 10-15 km.
How difficult is the ABC Trek?
Trekking to Annapurna Base Camp is not tricky as other such treks in Nepal. Annapurna Base Camp Trek is a moderately difficult trek. If you have a history of doing such outings, you may find this trek even more accessible. But if you are a novice trekker, it is challenging with uneven, rugged trails and stone steps.
What's the best time to trek to Annapurna Base Camp?
Annapurna Base Camp is an all-season destination. But for trekking in any part of Nepal, Autumn and Spring is the ideal time. During this time, the weather is clear; the sky is blue, and a fantastic view of the mountain unfolds. Days are warmer, and there is less chance of rainfall. And the greenery and vegetation are all stunning too.
What are the permits required for this trek?
You will require two separate permits to enter and do the trek in Annapurna Conservation Area. One is TIMS, and another is ACAP. TIMS is Trekker's Information Management System, and ACAP is Annapurna Conservation Area Permit. The cost for Non-SAARC nationalities is US $20 for TIMS and US$30 for ACAP. You can get these permits from Nepal Tourism Board Office in Kathmandu or Pokhara.
Do I require travel insurance to do this trek?
Travel Insurance is mandatory for travelling internationally. If anything out of control happens, like altitude sickness, accidents or injuries, then helicopter rescue would be needed. And in this type of situation, insurance stands as great help to you financially and mentally.
Can I trek solo to the base camp?
Yes, you can travel solo to Annapurna Base Camp.
What types of accommodation can I expect during Annapurna Base Camp Trek?
Throughout the trek, in the mountain region, lodges and local tea house takes care of your comfort. Carrying sleeping bags is encouraged. Most tea houses have two single beds in the room, which are not heated. Some lodges have solar and gas-powered hot showers too. They have a large dining room with burning firewood keeping the place warm. In the food department, you can expect dal, bhat, pizza, spaghetti, pasta and many more.
Do I need to hire a guide or porter for this trek to ABC?
It is not compulsory to hike hiring porters and guides. But to give you company and manage all logistics, it is good to hire guides and porters. These brave blood will keep you safe with their life.
Is there any risk of altitude sickness?
Yes, as we will be trekking at an altitude above 3000m, altitude sickness hits you. Therefore, it is recommended to descend quickly to a safe altitude before things get out of hand. Sherpa is all there to offer you medicinal treatment to help you quickly recover the symptoms of altitude sickness.
How to Avoid Altitude Sickness?
You can minimize the risk of altitude sickness by not making rapid ascend, with proper acclimatization, avoiding alcohol and tobacco during the trek, hydrating yourselves.


Are there any ATMs in the trekking trail?
There are no ATMs in the mountain areas, so that you can withdraw the cash required for the trek in Kathmandu or Pokhara.