Trek to Mardi Himal
Mardi Himal Trek is one of the legendary trekking routes. At Annapurna Base camp, Mardi Himal is a pure gem overlooking Macchapucchare (Fish Tail Mountain). Perfectly lying at the base of Mardi Himal and the stunning Annapurna range, Mardi Himal has its own story to unfold. Mardi Himal is at an altitude of 3,300m above sea level. You will see changing landscapes in your trail to Mardi. The trekking trail passes through winding paths, enticing rhododendron forests and, of course, the awe-inspiring Mardi Himal. The serene view of Annapurna South, Hiunchuli is promised in this trek. As you may find it difficult in searching best Mardi Himal trekking itinerary, Raconteur Adventure has just the perfect Mardi Himal Trek Package.
Short Itinerary Information
Trekking to Mardi Himal starts and ends in Pokhara. Pokhara is one of the enticing cities of Nepal. You may book a flight to Pokhara for your comfort. But options for public and private vehicles are also available. Trekking can be completed within 5-7 days, depending on your level of physical fitness. We have a nicely designed seven days Mardi Himal Trek Itinerary. This itinerary is just for all, from beginners to expert trekkers. There are several options on where to start and end the Mardi Himal trekking.
On the first day, you will be driven to Kande from Pokhara, just 40 minutes. Kande is the beginning of the trek. On your day two of trekking, you will trek to forest camp (2700m). The third day will take you to Badal Danda Camp (3,300m). View of Snowcapped Mountains and sweeping valleys is all guaranteed on the third day. On your fourth day, you will trek to High Camp (3600m).
The fourth day will award you the mesmerizing view of parallel views of mountainous range and greenery all around. Then on your fifth day of the trek, which is the most demanding day, you will see Mount Fish Tail and Mardi Himal closer. On this day, the total elevation you will trek is almost 1000m. The trail follows back to Badal Danda on the same day. On the sixth day of trekking, you will travel downhill, reaching Deurali and staying overnight. On the seventh day, you will be trekking to Dhampus Phedi, where you will be picked up on a private vehicle and driven to Pokhara.
We have an alternate itinerary of the Mardi Himal Trek, please check our itinerary section.
Best Season
The best season to do this trekking is September- October, and November. Spring season, November, is the best time to do this trek. March-May is the second-best time to do Mardi Himal Trek. In the winter season, like in December, January, February, the weather could be cold, adding more complications and hassles. The weather can get hot from May to June, but you will have this peculiar chance of observing booming rhododendron. June to Mid-September might not be the best time for trekking here as downpours and sponges can be problematic. There are specific permits you need to hold before commencing this journey to Mardi Himal.
Necessary permits include
For Non- Nepali only, ACAP and TIMS are mandatory.
Annapurna Conservation Area Project (ACAP) by Nepal Tourism Board, Kathmandu or Pokhara.
Trekker's Information Management System (TIMS) from TAAN office, Thamel/Maligaun, Kathmandu or Pokhara
Four Passport size photos and passport copy required.
As the climate can get cold during winters, jackets are a must. Trousers, long socks, trekking shoes, power banks, and medicine are prerequisites in Mardi Himal Trek.
Just don't worry and choose our best Mardi Himal Trek Itinerary to go for a journey where you can sing a lullaby with birds overlooking majestic sky-touching mountains with the breathtaking foreground of rhododendron forests and green hills. Raconteur Adventure has a good name among the travel fraternity. This is because of the consistent quality service we deliver. Believe in us, send us a message @ [email protected]. Leave to us for creating the best memories in this Mardi Himal Trek.
Image by photographer – Mr.Salil Phuyal
Included
Accommodation, Food, salary, insurance, equipment and medicine for all staff.
All typical meals during the trek(Breakfast, Lunch and Dinner)
Raconteur Adventure personnel standby during emergency
Hotel and Airport pickup and drop by car, bus and van
Star category hotel in Kathmandu and Pokhara
Tea House accommodation in higher altitude
Accommodation as required per itinerary
Trekking Guide and Porter(on demand)
Domestic airfares(on demand)
3 Cup of tea during the trek
Park Fees wherever applicable
All your trekking permits
All government taxes
Official expenses
First aid Kit
Map
Excluded
Your personal expenses which might include room service, internet charges, laundry, bar bill, telephone bills, etc.
Lunch and dinner not mentioned in the itinerary
International Plane fare and taxes in the airport
Sightseeing and activities other than mentioned
Other meals not mentioned in the itinerary
Personal trekking gear and equipment's
Travel Insurance which is mandatory
Tips and Gratitude's (expected)
VISA Fees
Checklist
Backpack depending on how much you want to carry
LifeStraw or any other water purifying pills
Smartphone to listen to audio
Headlamp for early morning trek
Sleeping bag for extra warmth
Annapurna Trekking Map
Rain/Jacket/down jacket
Soap/Shower Gel
Lip balm with SPF
Waterproof pouch
Trekking pants
Sleeping clothes
Humid Tissues
Hiking shocks
Hiking shoes
Hand sanitizer
Sunglasses
Toilet paper
Hiking poles
Hiking shirt
Toothbrush
Deodorant
Sunscreen
Kindle
Beanie
Fleece
Cap
Buff
01
Day 01
Kathmandu Arrival
On the first day of this trek, we will welcome you to the capital, Kathmandu, and will assist you through cultural shock as you enter Kathmandu out of the airport and will assist your check-in at the hotel in or around Thamel.  Overnight at Kathmandu.

1350m, 4,429.134 ft.

3/4/5 Star Hotel

Dinner
02
Day 02
Kathmandu-Pokhara-Australian Camp (2070m/6,791feet)
You will drive to Pokhara early morning, which will take 6/7 hours. After reaching Pokhara, we will go to Kande village via car or taxi, and it is just 40 minutes' drive. Our trek commences from Kande village to Australian Camp, which is just one hour trek. Overnight at Lodge at Australian Camp.

2070m ,6,791.339ft.
7 hours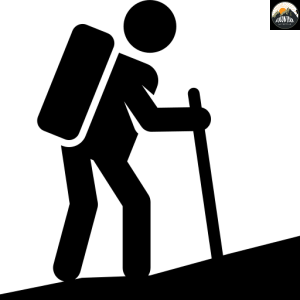 1.5 hours

Lodge/Guesthouse

Breakfast, Lunch & Dinner
03
Day 03
Australian Camp- Forest Camp (2500m/8,202feet)
Our third day of trek starts after having an early morning breakfast. Then walk starts passing through natural magnificence and mountain views. Journey to Forest Camp from Australian Camp passes takes you to a delightful experience of the heritage village of Pothana, Deaurali and Forest Camp. On this trail, pine and rhododendron blooming across the hills accompany you the most. This whole day of trekking is 5/6 hours. Overnight at Forest Camp.

2500m ,8,202.1ft.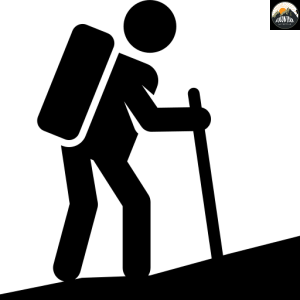 5/6 hours

Lodge/Guesthouse

Breakfast, Lunch & Dinner
04
Day 04
Forest Camp- High Camp (3635m/11,925feet)
This day of trekking is an exciting one as our final destination is up-close. The trek will ascend, accompanying rich flora and fauna, exciting weather and cool breeze of air touching your skin. We will reach High Camp and spend one hour capturing, realising, and observing the natural serenity of mountains. Overnight at High Camp

3635m ,11,325 ft.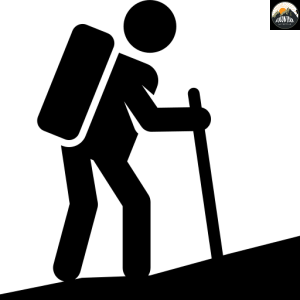 5/6 hours

Lodge/Guesthouse

Breakfast, Lunch & Dinner
05
Day 05
High Camp- Mardi Himal Base Camp (4500m/14,763feet) – Back to High Camp
With a very early morning breakfast at your belly, this day trek starts early. We will hike up to Mardi Himal Base Camp, the final destination of this magnificent journey. We won't carry any heavy luggage. After enjoying Mardi Mountain full of blissfulness, our hike descends to High Camp. Overnight at High Camp.

4500m , 14,763ft.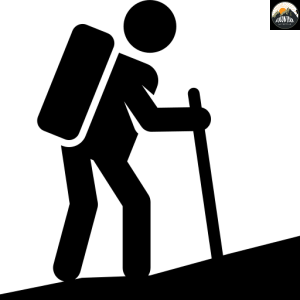 5/6 hours

Lodge/Guesthouse

Breakfast, Lunch & Dinner
06
Day 06
High Camp – Siding Village (1280m-4,199feet)
Day six consists of descending hikers. Passing from the silent forest where you can listen to your breath, the trek will rest at the siding village. The total trek is 5/6 hours. Overnight at Lodge in Siding.

1280m , 4,199.475ft.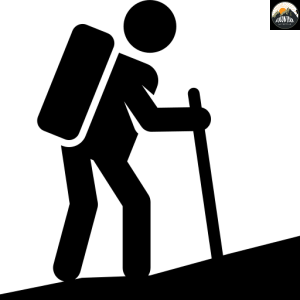 5/6 hours

Lodge/Guesthouse

Breakfast, Lunch & Dinner
07
Day 07
Siding – Pokhara
Upon having breakfast at Siding, we will drive to Pokhara. After a drive time of 2/3 hours, we will reach Pokhara. Pokhara is a beautiful city in south Asia full of energy, adventure and deep history. You can roam around Lake Side, hire a cycle and roam Pokhara city, can hire private vehicles to see the attraction of your choice. Overnight at a star hotel in Pokhara.

822m , 2,696.85ft.
2/3 hours

  3/4/5  Star Hotel

Breakfast, Lunch & Dinner
08
Day 08
Pokhara-Kathmandu
After having a delicious breakfast at Pokhara, we will drive back to Kathmandu. Upon reaching Kathmandu, you will be invited for a farewell dinner so that we can share stories and be the raconteur.
6/7 hours

  3/4/5  Star Hotel

Breakfast & Lunch