Overview
Thorong La Pass Trek
Thorong La Pass Trek is the famous and most satisfying trekking among the routes in the world. Annapurna Circuit or  Thorong La Pass Trek is all beautiful rendering some of the picturesque view of mountains and greenery. This amazing trek to Thorong La Pass offers cultural variation attached to an ethnic and tribal inhabitant of the region. During the Thorong La Pass trek, we will pass the world's deepest gorge, the Kaligandaki gorge, and ascend to the pass of Thorong La.
Meaningful and complete trekking experience with the accompaniment of the beautiful village of Manang and the spiritual satisfaction of Muktinath temple is what Annapurna Circuit trek offers. The journey is full of amazing colorful picturesque villages, shining mountains, mountains glaciers, and deep canyons. The pure blend of the masterful act of nature, spirituality, and culture is all experience able here with Thorong La Pass trek of Raconteur Adventure.
Annapurna circuit lies in north-central Nepal and has a stunning view of two major peaks measuring the height above 8000m, 16 peaks above 6000m, and 13 peaks of more than 7000m above the sea level. Thorong La Pass trekking encircles Mt. Annapurna including other mountains like Mt. Nilgiri and Mt. Fishtail.
This rewarding Thorong La Pass trek takes you to the ultimate height of 5,416m at the pass, at the edge of the Tibetan plateau. Annapurna circuit is well known among travelers and trekkers receiving more than 75,000 tourists each year.
Thorong La Pass Trek, Itinerary Overview
Trekking commences after reaching Syange or Jagat driving from Kathmandu. We will reach Dharapani from Syange and then continue trekking to reach Chame from Dharapani on the 4th day of the trek. We will then continue hiking to reach Chame and then reach Pisang on the sixth day of the trekking journey. On day seven, we will be reaching Manang from Pisang and will spend a day resting here in Manang. Then on day ninth of the trek, we will continue trekking to Yak Kharka and Thorang Phedi on the 10th day of the trek.
We will reach Thorong La, our final destination of the trek on the 11th day and will continue to Muktinath on the same day. We continue trekking to Jomsom from Muktinath on day 12th and will fly back to Pokhara from Jomsom on day 13th and will again fly or drive to Kathmandu. The trailhead starts from Chame at an altitude of 2670m reaching the altitude of 5416m in Thorong La Pass.
Best Season
Monsoon is not the best time to do this trek as the road are not safe. March, May, April, September, and early October are the time to do this Thorong La Pass trekking. It is necessary to get nice beds and delicious meals during the trek.
Food, Meals, and Guide during Thorong La Pass Trek
Raconteur Adventure offers the best service available in the region. The trekking trail and our stop in a day have the lodge, homestay accommodation, for all your sleeping and food needs. You will instantly feel warmth in the hospitality of the locals and any place wherever you go throughout the trek. The accompanying professional guide will help you get insightful information on lifestyle, festivals, geography, flora, fauna, and other facets of rural mountainous Nepal.
Thorong La Pass trekking is moderately hard with mind-boggling spectacles of mountains with a fascinating front drop of alluring villages.  Mountains including Annapurna Massif, Manaslu(8187m), Gangapurna(7455m), and Tilicho Peak(7134m) are all stunning from Thorong La Pass during the trek.
The climatic condition and the magic in variation are all seen during this trek of the Annapurna Circuit. Starting from the tropical climate at 600m and reaching up to the arctic climate at 5461m, this trek is full of diversity.
Muktinath is the religious temple for both Hindus and Buddhists at an altitude of 3700m. People here pay homage to God Bishnu, the protector of the universe, as per human mythology.
You don't need to be super fit to do the Thorong La Pass trek as the trail is not extremely challenging. An average walk of 6-7 hours a day is what Thorong La demands of you. To do trek here, you require some of the permits including; TIMS (Trekking Information Management System) and ACAP (Annapurna Conservation Area Permit).
Why Raconteur Adventure?
Let Raconteur Adventure handle all the logistics. We are ready to take you on a majestic journey of natural serenity and the rich culture of the locals. Raconteur Adventure is the name you can trust for service of the upscale category. So, come and book this Thorong La Pass Trek right now.
Trekking Highlights
Thorong La Pass at 5416m on the best trekking trails of the world.
Magnificent view of Mt. Annapurna I, II, III, IV, Dhaulagiri, Nilgiri, Manaslu, and more.
Rich and spectacular Manang valley at 3800m
Rich and powerful Muktinath Temple
Oldest Buddhist monastery in Braga, Manang
Image Credit;
Included
Accommodation, Food, salary, insurance, equipment and medicine for all staff.
All typical Meals during the trek (Breakfast, Lunch and Dinner)
Teahouse and homestay accommodation in the mountains
Raconteur Adventure personnel standby during emergency
Hotel and Airport pick up and drop by car, bus and van
Trekking Guide and Porter (on demand)
Star category hotel in Kathmandu
Domestic airfares (on request)
Park Fees wherever applicable
3 Cup of tea during the trek
All government taxes
All your trekking permits
ACAP and MCAP Permit
Official expenses
First-aid Kit
Map
Excluded
Your expenses might include room service, internet charges, laundry, bar bills, telephone bills, etc.
Trip Cancellation cost, Loss theft and damage to your personal items
Sightseeing and activities other than those mentioned
Lunch and dinner not mentioned in the itinerary
International Plane fare and taxes in the Airport
Other meals not mentioned in the itinerary
Personal trekking gear and equipment's
Travel Insurance which is mandatory
Tips and Gratitude's (expected)
VISA Fees
Checklist
Pair of comfortable trekking shoes, sandals and socks
Camera, Power Bank, Smartphone, Torch, and Whistle
Toothbrush, Sunscreen, Shampoo, Shower Gel
Towel, toilet paper, gadgets, slippers
Lightweight and fast-drying T-shirts
Lightweight waterproof jacket
Snickers and other energy bars
Backpack with 15kg capacity
Pair of easy drying trousers
Pair of waterproof trousers
Route Map of Annapurna
Cash in local currency
Hat and set of Glove
2 sets of underwear
A fleece jacket
Water Bottle
Down Jacket
Sunglasses
Raincoat
Tour Plan
01
Day 01
Kathmandu Arrival and transfer to hotel
As we fly into the sky of Nepal, the Himalayan range welcomes you. After you check-out of airport, Raconteur Adventure welcomes you and drives you to the hotel. As you drive out of the airport, we will guide you through the cultural shock you may encounter. We will host a traditional welcome dinner with traditional Nepali food and a cultural program. Overnight is a star category hotel in Kathmandu.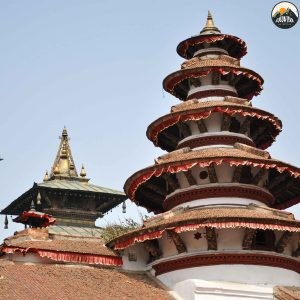 1350m

3/4/5 Star Hotel

Dinner
02
Day 02
Kathmandu Sightseeing and trek briefing
Kathmandu is special city popular with tag of "City of Temples". This wonderful city serves you the fascination of medieval and older art, architecture, festivals, customs, handicrafts and much more. Beautifully carved wooden and stone arts made in old times reflects different forms of Kamasutra, god and goddesses, demons and the universe as whole. We will start visiting Kathmandu Durbar Square from hotel after breakfast. We will drive to the place and explore the magnificence of the square. The square is home to 60 temples and the old Royal Palace. Then, we visit Pashupatinath, the greatest temple for Hindus in the world where God Shiva is paid homage as the universe within. After Pashupatinath, we visit Swayambhunath and Boudhanath. We will come back to hotel and will attend trek briefing in the hotel itself.

1350m

3/4/5 Star Hotels

  Breakfast, Lunch, and Dinner
03
Day 03
Drive to Syange/Jagat (1,100m)
We drive to west of Kathmandu towards Syange or Jagat leaving early at 7am. The drive is 8-10 hours. Our ride is accompanied by mountains, Pass Rivers, and amazing villages. Overnight at Syange.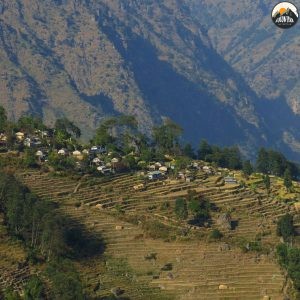 8-10 hours

1100m

Lodge/Guesthouse

  Breakfast, Lunch, and Dinner
04
Day 04
Trek from Syange/Jagat to Dharapani (1960m)
Day 04 is the first day of the trek. Trek continues crossing the bridge at Tal at Manang District and continues through the Manang Valley. We will rest overnight at Dhapani village. Dharapani village is significant village in eh Manang area. The total trekking time for the day is 5-6 hours.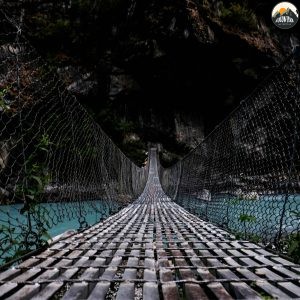 5-6 hours

1960m

Lodges/ Guesthouse

  Breakfast, Lunch, and Dinner
05
Day 05
Trek from Dharapani to Chame(2710m)
The trail today is steeper as we ascend and trek towards the west. The trail today leads us to the north of the Annapurna Conservation Area featuring snow massif of Annapurna II (7937m), Lamjung(6983m), and Annapurna IV(7525m). A small hot spring is here along with how you can dip to cleanse your skin. This hot spring is on the way to Chame. The trekking for the day is 5-6 hours.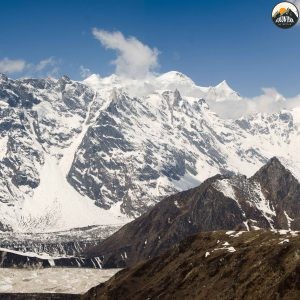 5-6 hours

2710m

Lodges/ Guesthouse

  Breakfast, Lunch, and Dinner
06
Day 06
Trek from Chame to Pisang(3,300m)
Today, we enter a U-shaped Manang valley lying between 2 snow-covered peaks. We follow the Marshyangdi river through the valley of Manang.  Then the trail ascends 1500m above the river to reach Pisang valley. Total trekking for the day is 5-6 hours.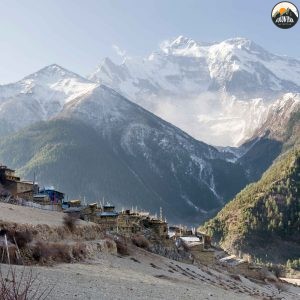 5-6 hours

330om

Lodges/ Guesthouse

  Breakfast, Lunch, and Dinner
07
Day 07
Trek from Pisang to Manang(3500m)
The day today is longer with additional trek hours. We leave Pisang to reach Manang and as we set foot into the trails, the landscapes becomes dry resembling the plateau of Tibet. The trail today is full of amazingly beautiful panoramic views of mountains. We stop to visit Barge monastery, the largest monastery in the Manang district. We will stay overnight in Manang enjoying the scenic view of mountains and landscapes. Trekking time for the day is 6-7 hours.

6-7 hours

3500m

Lodges/ Guesthouse

  Breakfast, Lunch, and Dinner
08
Day 08
Rest Day at Manang
Day 08 is acclimatize day to energize you body and catch on the energy of the trek. The day is not only for rest, but we will do short hikes to adjust to the high altitude elevations.  Some of the places to see in the day are Bhojo Gompa and Gangapurna Lake. We stay overnight at Manang.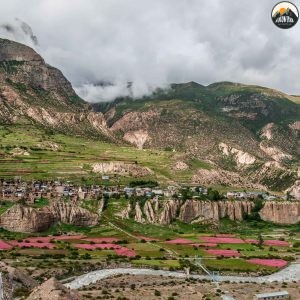 3500m

Lodges/ Guesthouse

  Breakfast, Lunch, and Dinner
09
Day 09
Trek from Manang from to Yak Kharka(4,110m)
The trail today turns north from Manang and to Thorong La Pass. Elevation rises as you pass the refreshing village, pasture lands in the mountains. We reach our destination for the day which is the small village of Yak Kharka. The trekking time for the day is just 3-4 hours, so, we move slowly adopting to the altitude.  Overnight at Yak Kharka.

3-4 hours

4110m

Lodges/ Guesthouse

  Breakfast, Lunch, and Dinner
010
Day 10
Trek from Yak Kharka to Thorang Phedi(4,600m)
We will be reaching the lower part of Thorong La Pass today. Thorang Phedi is at the base of the pass and we will spend the night here. The trekking time for the day is just 3-4 hours.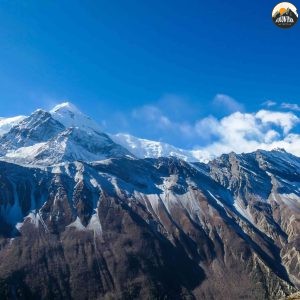 3-4 hours

4600m

Lodges/ Guesthouse

  Breakfast, Lunch, and Dinner
011
Day 11
Trek from Thorang Phedi- Thorang La (5416m) and to Muktinath(3800m)
After circling Annapurna Conservation Area, we ultimately reach highlight of the trek, which is Thorong La Pass at altitude of 5416m. The climate is cold as we approach the pass. This is the special day of the trek and will be breathtaking as the rewarding view of mountains is all ready to smile with you. After indulging in natural bliss of Thorong La, we continue ascending to holy temple of Muktinath at altitude of 3800m. Muktinath is sacred temple for Hindus and this is the spot where we will spend the night sharing stories we made during this amazing trekking journey.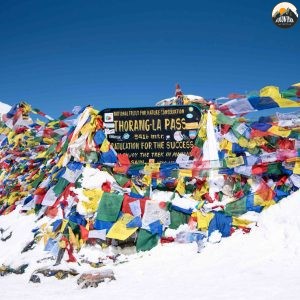 7-8 hours

5416m, 3800m

Lodges/ Guesthouse

  Breakfast, Lunch, and Dinner
012
Day 12
Trek from Muktinath to Jomsom(2750m)
The trekking trail continues to reach Jomsom. We will descend to reach Jomsom from Muktinath. We will visit the temple and a gompa in the morning and start trekking to Jomsom. The trek time is between 4 and 5 hours. Overnight in Jomsom.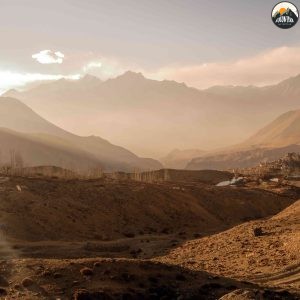 4-5 hours

2750m

Lodges/ Guesthouse

  Breakfast, Lunch, and Dinner
013
Day 13
Fly to Pokhara and Pokhara Stay
We will catch morning flight to Pokhara from Jomsom and will spend rest of the time relaxing in Pokhara as it is one of the most beautiful cities in Nepal. Overnight in a luxury hotel in Pokhara.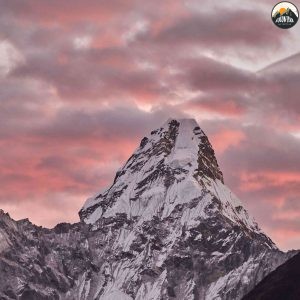 Hotel

  Breakfast and Dinner
014
Day 14
Fly from Pokhara to Kathmandu
We will fly in the morning after having breakfast to Kathmandu and depart to the next location. We farewell you but there is the promise to keep that we shall meet again.

  Breakfast
Tour Location
FAQs
Am I going to get altitude sickness at Thorang la pass?
Well, the Thorang la trek is over 3500 m in elevation. There are possibilities of having altitude sickness. it usually happens at this altitude above 3500m. for this prevention, we have planned an itinerary that gives you time to acclimatize the Trail.
Is the water of thorang la safe to drink?
No, you are not allowed to drink water directly from the lake or any tap, besides you can use water purifier tablets or Just boiled water.
What about the first aid and medication kits?
Yes, we give first aid at the trek, we always take the first aid kit with us.
Do I have to bring tents and mattress with me?
No, as there are Hotels and tea Houses you don't need to bring them with you.
What happens if emergency evacuation is required?
If you get into any trouble. We will be able to collect your travel insurance policies and details before your trip. we will be able to coordinate with your insurance company and provide you with the evacuation helicopter.
What is the height of the highest point on the Annapurna Thorong La trek?
The main highest point is 5416 meters.
Which is the best time to trek?
(September - October - November - December), February - March - April - May).
Are there any types of permits required?
There are two permits needed: TIMS Card (Trekking Information Management System) and ACAP (Annapurna Conservation Area Permit).
What is the best way to avoid altitude sickness?
You should not drink alcohol or smoke and you should go uphill cautiously. Drink plenty of water and acclimatize. If you get AMS symptoms, take Diamox as instructed.
Is it possible to change my currency in Nepal?
Yes, you can change your currency in Nepal and we will help you with the exchange.
Is there internet access on the Annapurna Circuit Trek?
Wi-Fi is available in most tea houses, so you can access the internet.
During the Annapurna Circuit Trek, will my camera battery and cell phone be charged?
The cameras and phones have electricity and solar panels, so you can charge them.
Trekking is difficult, isn't it?
Trekking normally takes 10 to 13 days, and there is moderate difficulty.
What are the safety concerns for a solo female traveler?
The trek through the Nepal Himalayas regions is safe for a solo female traveler. Our teams are responsible, and who lead the excursions.
Are ATMs and banks available along the trek?
There are no ATMs and no banks throughout the trek, so you will need to obtain Nepali currency from Kathmandu.
Should I bring a sleeping bag with me on the trek?
Sleeping bags are required; however, as many guides and porters do not have blankets, it is hard to get them at the lodges.
Would it be possible to hire local trekking guides and porters?
You will be served by professional local trekking guides and porters, who are from the same region or country as you are starting from; our guides possess detailed knowledge of the Himalayas, are government licensed holders, and speak excellent English. Friendly and helpful porters work for us.